Salaries for AWS Certified Users.
The AWS certification is a level of Amazon Web Services that validated technical cloud knowledge. The certificate is proof of the IT professional's ability to manage and design cloud initiatives. There are four levels of AWS certification- foundational, associate, professional, and specialty. The certification course has several relevant learning outcomes such as:
Using services such as AWS Glue, AWS Quicksight, and AWS Kinesis for data analysis.
Creating databases based on database management systems such as SQL, Oracle, and MySQL.
Running application servers on the cloud.
Creating content delivery networks using AWS.
Today, an AWS certification has become crucial for IT professionals since Amazon Web Services has the largest market share in the cloud services market (Graph 1).
Graph 1- Companies with the highest market share in the cloud services market.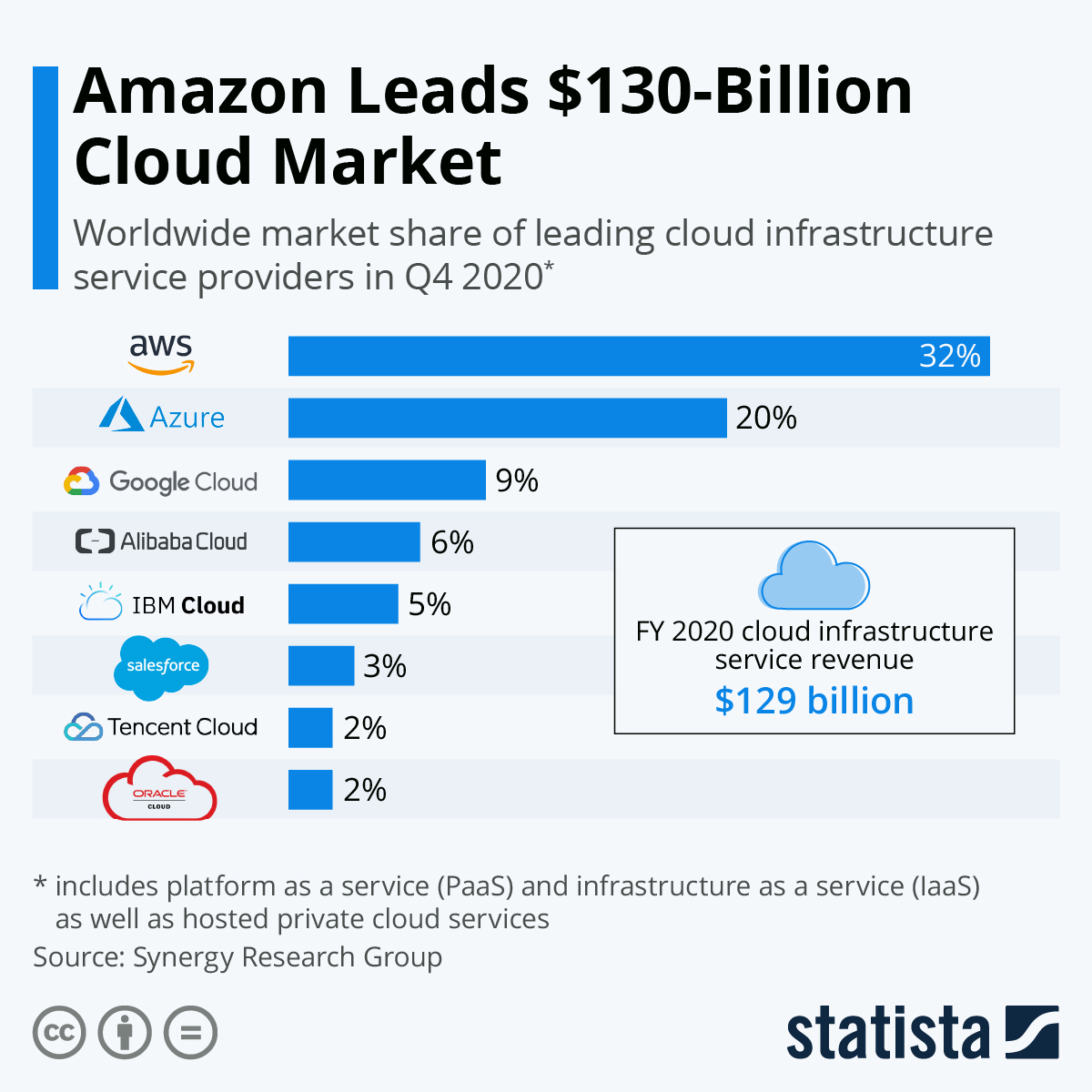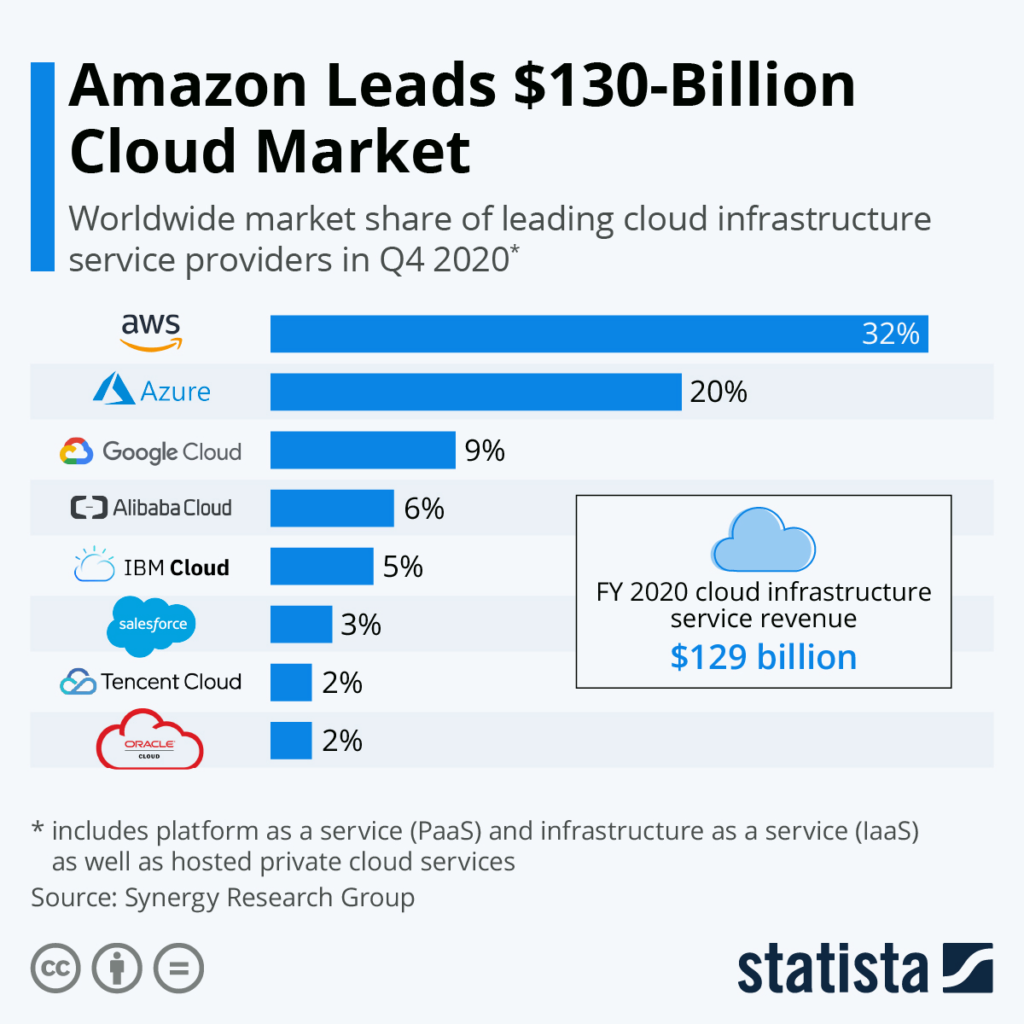 Adding an AWS certificate to your resume improves your credibility in the job market. AWS certified professionals have a wide reach and intricate network in the IT industry. Job prospects are sure to widen and wages are also likely to increase. According to Glassdoor, the average AWS salary in India starts from Rs. 6,07,000 per annum and can go up to Rs. 30,00,000.
List of top companies looking for AWS certified users in India
| | | |
| --- | --- | --- |
| Company Name | Job Role | Salary (in INR) |
| Accenture | AWS Solution Architect | 5,48,685 |
| TATA Consultancy Services | AWS Cloud Engineer | 1,98,000-4,95,460 |
| IBM | AWS Solution Architect | 4,58,904 |
| Capgemini | AWS DevOps Consultant | 2,52,519 – 67,27,117 |
| Inpetro Technologies | AWS Engineer | 4,84,836 |
| Sunsea E-Services | AWS Developer/ Engineer | 5,50,000- 7,40,000 |
| Mindtree | AWS Cloud Engineer | 5,30,000 |
About Ethnus Codemithra's AWS certification course
Located in Bangalore, Ethnus Codemithra is known for its IT training certification courses. Founded in 2007, Codemithra has partnered with more than 600 companies and helped over 50,000 students with placements. Ethnus Codemithra offers the AWS Architecting course, which is a holistic AWS learning course. Students will have access to courseware that comes directly from Amazon AWS. Furthermore, students will have live training sessions, conducted by a highly qualified, AWS-certified instructor.
Codemithra guarantees comprehensive assessments, mini-project sessions, and a certificate of internship. The course covers relevant AWS skills such as understanding AWS management tools, using AWS database services, and understanding the key concepts of AWS. Codemithra has been providing IT training services since 2007 and hence, is a pioneer in the field of training and mentoring IT professionals. So, enroll in the Codemithra AWS certification course today!
For the 1st time in India Ethnus Codemithra providing AWS Architecting Online Course with NASSCOM future skill certification and 100% Placement Opportunity.