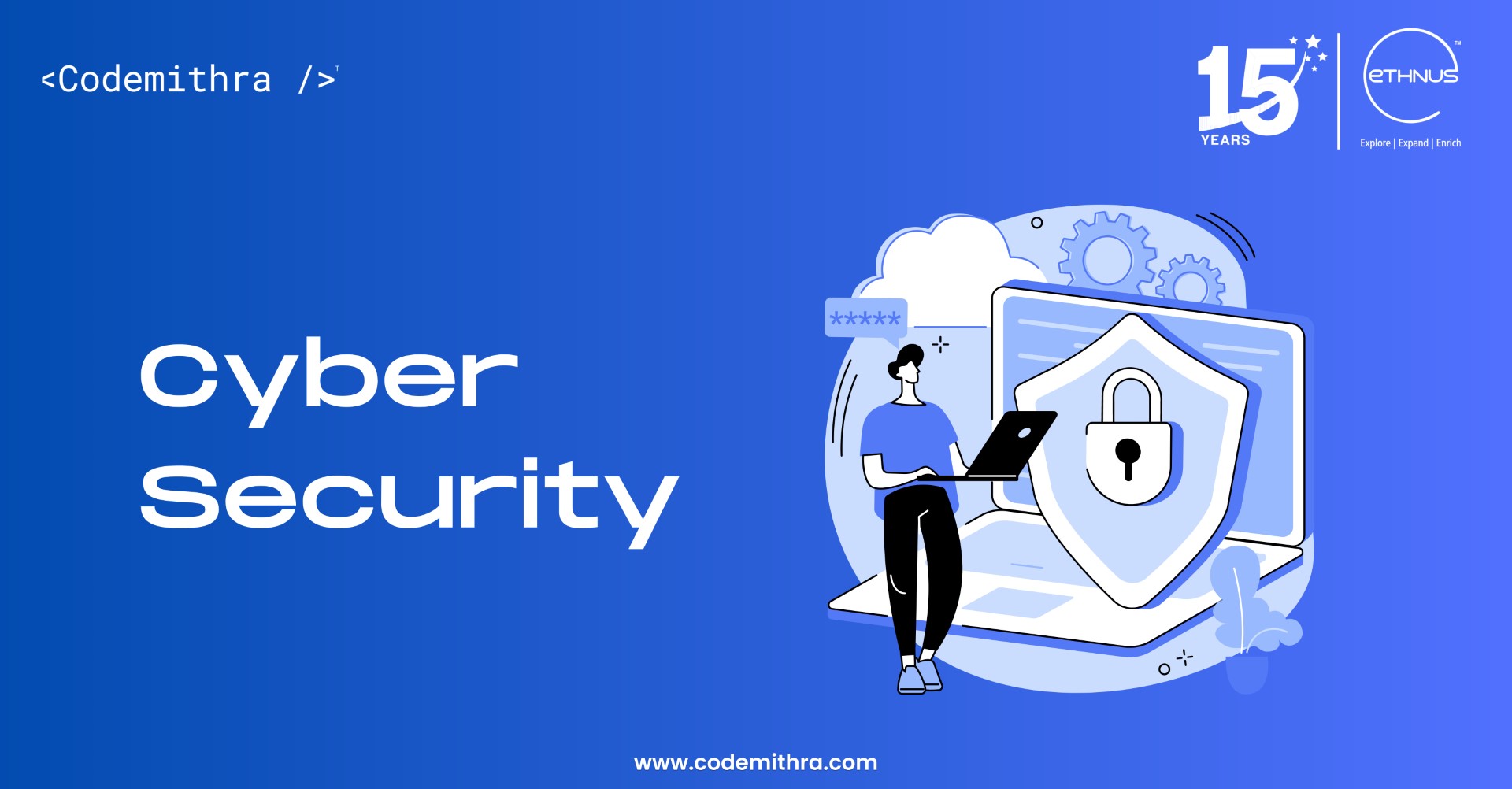 Introduction
There are various opportunities in cyber security due to a lack of suitable candidates with the necessary education, training, and experience. Your successful career in IT security will begin when you upskill yourself and become a qualified candidate for various cyber security positions. Your career options as a network or cyber security professional are not limited to those of IT businesses. To support and enhance its IT security infrastructure, every firm in various sectors needs security expertise.
Reasons to Pursue a Cyber Security Course
We have listed some primary reasons to pursue a career in cyber security below.
1. Cyber Security Experts Are in High Demand
The use of the internet has grown dramatically during the past decade. From ordering food to shopping, everything has become online. While this technological transformation has been beneficial in some ways, it has also made the internet more susceptible to cyberattacks.
Cyber security is now more important than ever to protect the web from online fraud and cybercrimes. With the development of internet technology, cyber security has emerged as one of the most profitable career paths available today. The demand for cyber security experts is steadily increasing.
You should learn about cyber security because there is a demand for professionals in the field. Cyber security professionals are employed at a 12 times higher than that of other similar careers.
Adding to the facts, a shortage of 1.5 million cyber security specialists was anticipated by the end of 2019 as the demand for professionals in the field was projected to increase to 6 million, worldwide.
2. Vast Range of Options in Cyber Security Course
The word "cyber security" is frequently used without any clear definition. However, it is not as specific as you might imagine. Cyber security covers all functions within an organization involving computer technology, asset protection, and how they interact. Understanding the value of assets, identifying their vulnerabilities, understanding potential attacks, and putting the right counteractions in place to limit or eliminate compromise are part of cyber security.
Many people already possess this set of talents, and many more can readily pick them up.
Additionally, large computer businesses are not the only employers who hire cyber security specialists. Whether it is using smartphones to manage the entire operation or a vast network of systems to support large amounts of data, computers are a part of any enterprise. Both large organizations and small start-ups and businesses operated from homes require cyber security personnel. You can either be the sole IT employee in a small business or the director of IT security at a multinational corporation. You can work for a non-profit organization, a business, a government organization, or as a contractor for defence services.
Healthcare, transportation, infrastructure, construction, telecommunications, textiles, manufacturing, logistics, legal, retail, and entertainment, are a few of the industries which need cyber security professionals.
3. Excellent PayScale
Who does not want to make a nice living? It doesn't hurt to earn a good wage, and nearly everyone appreciates it. Experience and knowledge are essential for developing a career in cyber security, but many people also hope to begin their careers with competitive pay. Cyber security professionals are in high demand, yet the cyber security industry is experiencing a shortage of professionals.
Therefore, employers are willing to offer professionals in cyber security larger remuneration. A substantial pay is another argument in favor of learning cyber security. The world is full of two different types of people. Some effectively use the internet to advance technology and the world, while others intentionally exploit the internet for harmful practices.
Therefore, businesses and governments are looking for specialists who can defend their systems from cybercriminals and are willing to pay more to do so. You may negotiate your pay with any company by upskilling to become a highly sought-after, skilled cyber security professional.
Cyber security has proven rewarding for people who are interested in or already work in cyberspace. The significant shortage of cyber security specialists compared to the demand has resulted in higher pay for these experts.
4. A Job That Contributes to the Greater Good
Cyber security against various cyberattacks that aim to harm our confidentiality, availability, and integrity, and businesses have repeatedly defended us. Nevertheless, more cybercrimes occur every day. Millions are victims of DDoS attacks, ransomware, spyware, and phishing scams. The online threat to businesses of all sizes, as well as to individuals, is significant and growing.
National Crime Agencies, police forces, and company security teams battle cyber threats globally and require additional assistance. You can feel the fulfilment of having fulfilling work and truly changing the world by learning cyber security and joining the industry.
5. Security Experts Can Concentrate on Design in Addition to Implementation and Management
The work of setting up routers, connecting to networks, and troubleshooting problems is only a small part of what a cyber security professional does. An individual interested in IT security has various specialized options. Design is one of the most disregarded and ignored elements of cyber security. Additionally, cyber security design is not a single-focused idea. New ideas for security mechanisms, filtering methods,  security rules, access control logic architecture, back-end logic configuration, API configuration, source code creation, and user interface design are all part of cyber security design.
What's allowed and forbidden shouldn't be the sole focus of security. It must take usability, work patterns, and business tasks into account. Security has failed if an end user is annoyed by an interface, uncertain of what a function does, or perplexed by the goal of a security mechanism. An end-user must be taken into account when developing and putting into practice security. For security to be adequate, it must be recognized, acknowledged, and followed. A successful security strategy begins with thoughtful planning and design.
6. Travel Globally With Cyber Security
Are you anticipating a career that allows you to work remotely and travel the world? If so, you should pursue a career in cyber security. Cyber security affects the entire world, not just one region. The number of cyberattacks has been rising globally, far outpacing the number of people working in cyber security who are dedicated to stopping these attacks.
Furthermore, this growing need for cyber security experts is not persistent in one location but has led to job opportunities worldwide. To meet the demands of the firms that most suit their skill set, experts in this field should anticipate travelling abroad.
7. It Is a Field That Is Always Evolving and Expanding
The concept of cyber security is not homogenous. It is a vast and dynamic field that deals with employees, technology, and business operations. In fewer than ten years, our planet will be home to more than eight billion people. This implies that as the population grows, so will the demand for goods, services, and employment. People will rely on technology to manage and assist their activities while simultaneously using computers, smartphones, and the internet for personal and professional purposes.
In five, ten, or even fifteen years, the idea of becoming a cyber security expert won't be the same as it is today. Just ten years ago, much of the technology that makes up computers and networks did not exist. Facebook, Twitter, Amazon, eBay, and nearly all other key online websites and services did not exist. The internet was merely an idea being pieced together from a few private, public, and academic networks.
8. Basic Requirements
You might be mistaken if you believe that pursuing a career in cyber security is intimidating and challenging. You don't even need to attend college for a 4-year degree program to become a cyber security specialist. With some IT knowledge and official certification in cyber security, you can advance professionally in the field.
The cyber security certifications will assist you in developing a strong foundation in cyber security and cyber security insights, from strategy to execution. Remember that obtaining a certification in cyber security is essential because it improves the value of your CV and establishes your expertise in the field. The requirements for obtaining a certification in the field have been simplified to close the enormous gap between the need and supply of cyber security professionals. You can pursue this career if you are a recent graduate or even a college student.
9. No Mathematics
A lot of students indeed find math to be fairly difficult as a subject. Math terrifies some working professionals as well. Not everyone is indeed good at math, which prevents them from pursuing a career of their choosing because math is involved in it.
Since mathematics is not at all involved in cyber security, obtaining a certification in this field need not be a concern if you dislike math. Instead, you can use your time to become an expert in fields like networking and programming and develop an expertise in a certain skill set.
10. Possibilities to Collaborate With Prestigious Agencies
Being a cyber security expert enhances your possibility of working with the top firms worldwide. The number of organizations you can collaborate with is unlimited. The need for cyber security experts has grown significantly on a global scale. Geographical obstacles are thus immediately removed. In addition to the Central Intelligence Agency, the Department of Defense, and numerous banks, professionals in cyber security may also have the opportunity to work with some of the top-tier secret government & intelligence agencies like the NSA, CBI, and others.
Conclusion 
Regardless of your area of experience, passion, or specialty, a cyber security course is a promising option. Living in the current era puts you on a strong foundation for a future job in IT security. It is not as difficult a move as you might initially believe to shift your attention to cyber security. Additionally, the field of cyber security is extensive, complex, and dynamic. With Ethnus' online cyber security courses, you can learn about various topics and enhance your skills. Click on the link to register with Ethnus Codemithra for the best online cyber security courses.