Amazon Web Services or shortly called AWS is an amazing cloud computing platform run by Amazon, a popular and vast public trading company. Learning AWS is a simple kick start to a well-paid career in cloud computing and throughout this article, I will be a briefing on various levels of AWS cloud certifications.
What is Cloud and Why AWS?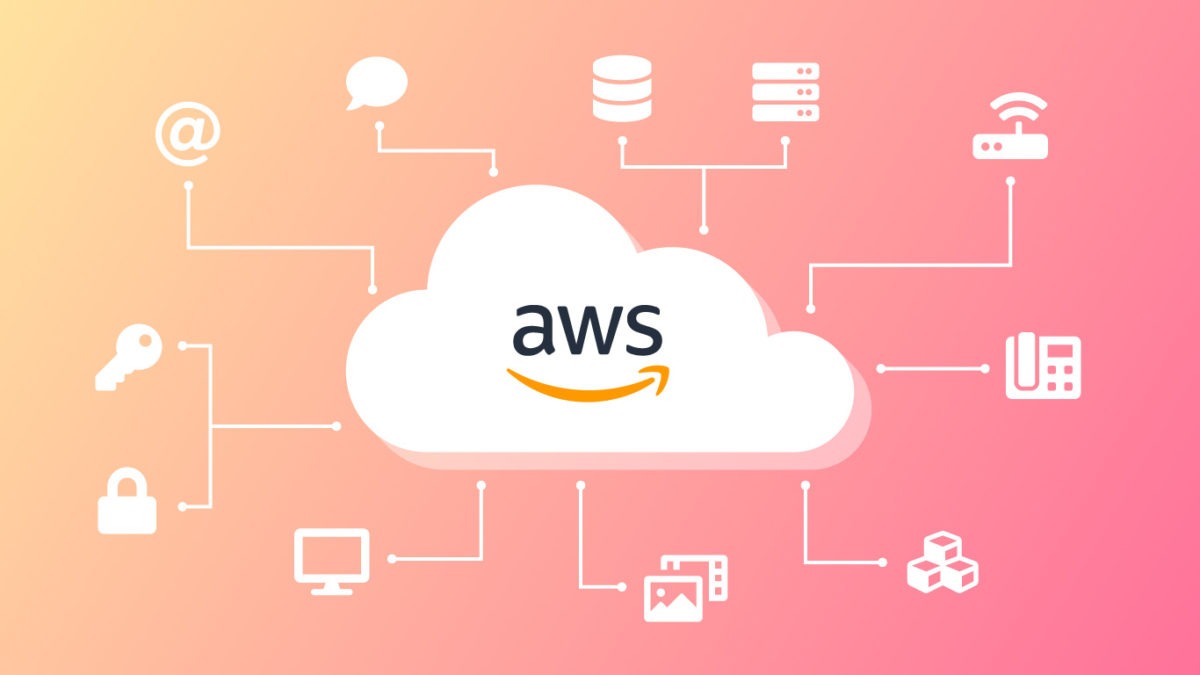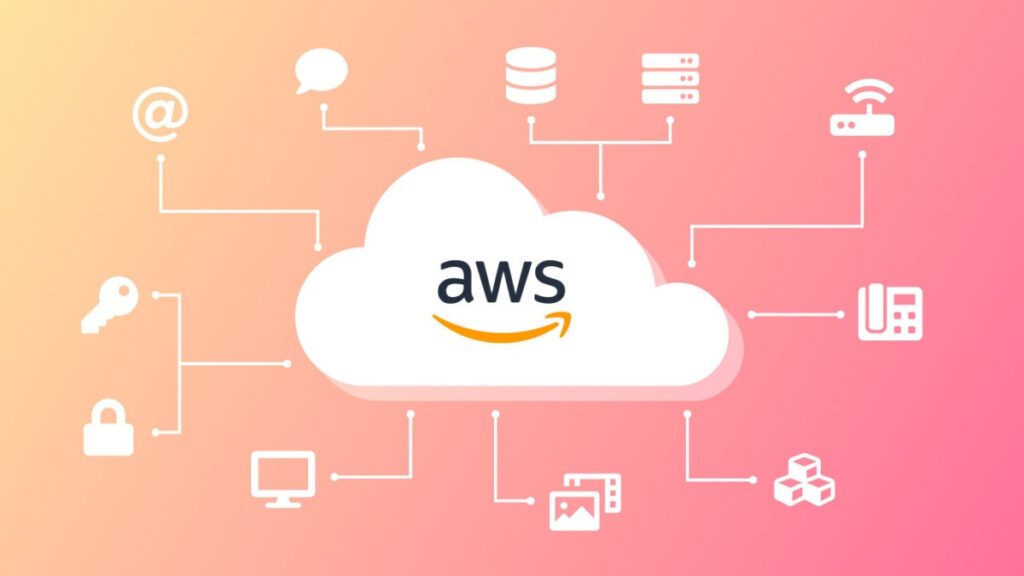 Cloud computing is the most trending one in the present world of technology and nowadays, all businesses are switching to it due to the various benefits that it provides. In brief, establishing a business on cloud is similar to establishing the business infrastructure in a virtual environment. Apart from AWS there are many other good platforms for cloud, but the main benefit behind choosing AWS, is good availability of job opportunities as most of the organizations on cloud, operate on AWS. AWS certified professionals get high package jobs as it's an in demand cloud computing platform in the current technological field. AWS certified candidates even get access to exclusive AWS certified merchandise, networking over the AWS community on LinkedIn, it helps not only to enhance technical skills but also boosts an individual's cloud expertise. Visit AWS certification benefits to know many other perks.
A dive into AWS certification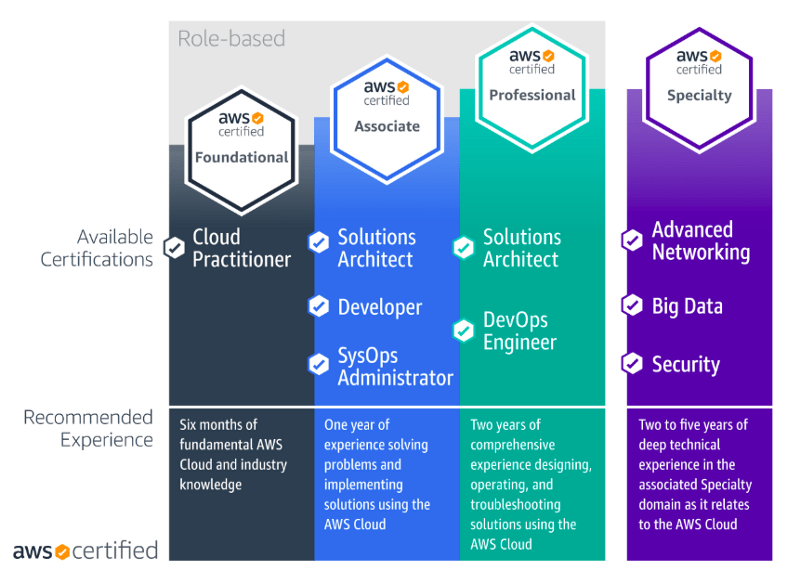 Foundational level certification includes cloud practitioner certification, where resource materials can be obtained from AWS Training or any of the online course platforms, even there are certain channels on youtube that give good training on becoming an AWS certified professional. For a beginner i would suggest various courses provided by Ethnus Codemithra, or visit Ethnus Codemithra youtube to access a 7 day master class course on AWS which is apparently a kickstart into the world of AWS. This 7 day master class takes us on a brief ride around AWS and includes even a project that gives a brief idea on various services provided by AWS. In order to know the exam conduction procedure and scheduling of exam for cloud practitioner certification, visit AWS Cloud Practitioner. The exam fee and other details can be accessed here.
As the term "Cloud practitioner" suggests, they are the ones who are beginners in AWS or to cloud computing entirely and are having strong basic knowledge on AWS. Henceforth, getting certified as an AWS cloud practitioner proves one's strong basic knowledge in AWS. To be an AWS certified cloud practitioner, one needs to clear the exam for it and scheduling procedure is same as scheduling procedure for the exam of solutions architect-associate level or any other certification offered by AWS. In order to know in detail about becoming an AWS certified solutions architect- associate visit AWS certified solution architect-associate, my previous blog.
Along with solutions architect certification, AWS provides even associate level certification on 'SysOps Administrator' and 'Developer' the later one is usually chosen when one is highly interested in programming and has a good knowledge of various programming languages. As the name itself suggests, SysOps meaning, system operations administrator, the one who manages cloud services that act as a system to cloud users. Let me make it more simple, the individual choosing this must have a good knowledge of various system images such as linux, windows, unix and so on and cloud services knowledge that actually deals with EC2 instances such as VPC, autoscaling groups, ELBs and so on. They document system infrastructure and solve operational issues. They must have a good knowledge of URL proxies, routing and networking concepts as they handle the data that gets in and out of AWS. In order to know more about the roles, responsibilities and exam details of getting certified in this domain visit AWS SysOps Administrator. In order to know details of Developer certification visit Developer associate. In my perception I would choose to become a solutions architect, as it is included with the most exciting roles and responsibilities as well  as one needs an in-depth knowledge of AWS services.
Once after completion of AWS associate level certification of your choice, you can now go further into the intricacies of AWS professional level certifications. If you have completed an AWS Solutions Architect associate then now it's time to take a professional level certification in the same domain and boost up your skills. If you have completed SysOps or Developer associate, then now you can go for professional level DevOps Engineer certification. DevOps Engineering on AWS teaches you how to use the combination of DevOps practices, and tools to increase your organization's ability to develop, deliver, and maintain applications and services with high reliability, security and speed on AWS. In order to have a deep peek into this domain visit AWS DevOps Certification. 
Every level of AWS certification has an expiry and one can get recertified by re-taking the same certification or taking up the next level certifications. Visit AWS Recertification in order to know more.
Amazon Alexa has always made me wonder about her and the way she is built, if you are one among like me, then surely explore the Alexa Skill Builder speciality level of certification. AWS even provides certifications under other various specializations such as Machine Learning, Advanced Networking, Security, Data Analytics and  Database. In order to access training and have a peek on their exam details visit Speciality certification. You can pursue this level of certification when you are interested in a particular service or domain of AWS. 
Enroll to good courses right away from various platforms like simplilearn, udemy, coursera or for beginners I would suggest Ethnus Codemithra, and their various courses on AWS, I personally would recommend AWS Technical Essentials and Architecting course  for solutions architecting domain and please do refer the 7 day master class videos on youtube, link mentioned in the third section of this article. You can even visit AWS training website and get a deep dive into the world of AWS, where every concept is clearly explained.
Cloud computing is neither as difficult as it's rumored to be nor is as easy as anyone would guess. In order to get a strong hold on it and get certified either from AWS or any other cloud platform, one needs to be strong in basics of cloud computing as well as services provided by the cloud computing platforms.